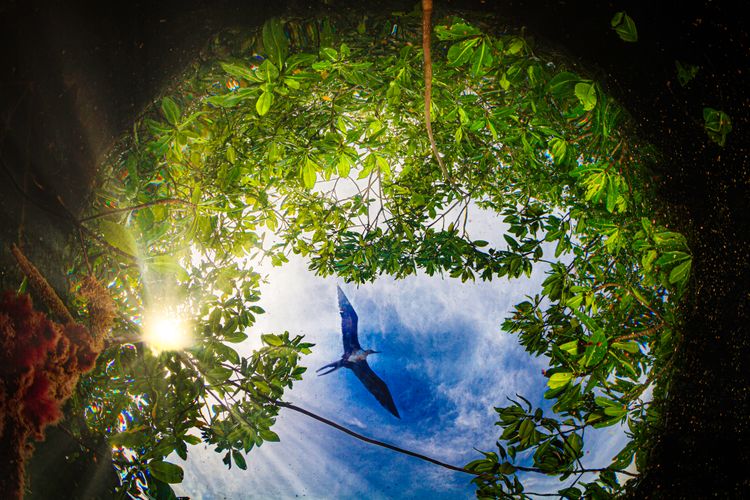 December 23, 2021
5 New Years Resolutions for Earth
As another year draws to a close, the National Trust for the Cayman Islands are reflecting on our 2021 with gratitude. Your unwavering dedication and support this year were instrumental in helping us to build a brand-new nursery facility at Blue Iguana Conservation, protect and manage a total of 3,546 acres of environmental property in Grand Cayman and Little Cayman, launch the first Youth Stewardship and Internship Programmes, hire an Educational and Public Outreach Manager, sign up 21 Lifetime Members in 2021, and attend the COP-26 climate change conference in Glasgow, Scotland with 8 Caymanian Youth Ambassadors, to name just a few.
Thank you from the bottom of our hearts. We are looking forward to all the great things we can achieve together in 2022, including celebrating 35 years of preserving our natural and built heritage for future generations of the Cayman Islands – a legacy that we are very proud of.
Setting intentions for the year ahead can help us to reflect on the past, present and future. Resolutions serve as a catalyst for positive change in every aspect of life!
Are your resolutions aimed at doing more to help save the planet? If so we want to give you a head start, and have put together some easy suggestions.
Don't Waste
Waste is a global epidemic. Did you know that one third of the world's food production is wasted every year?! And we aren't only talking food. Water, paper, money, plastic, gas, almost every resource we use is affected by this epidemic and the statistics are petrifying.
Sir David Attenborough said one thing this year that is so simple but can make an outstanding difference. "Live the way you want to live. Just don't waste."
We all live differently and some of us naturally have a more "sustainable" lifestyle than others but there is room for improvement for us all. Not to say you must drastically change your life to make a difference. Whether you're consuming food, electricity, gas, money, water, textiles, or other resources – just don't waste it. It's that simple.
Become a member of the National Trust
Preserving our built and natural heritage would not be possible without the support of our members. By becoming a member of the National Trust, you ensure that our wild environments continue to provide homes for Cayman's unique flora and fauna, and that historic sites continue to bring to life the yesteryear of the Cayman Islands. You also receive special benefits as a member including exclusive access to activities and excursions, voting rights in our AGM, free or discounted admission to National Trust properties around the world and so much more.
Visit www.nationaltrust.org.ky to become a member today!
Use Ecosia
One of the simplest things we at the National Trust have done in recent years to contribute to a more sustainable future is switching from using Google to Ecosia as our primary search engine. Ecosia is a search engine that operates just like Google but "uses its profit to plant trees – millions of them" through partnerships with indigenous communities all around the world. They constantly update their users on their progress through a virtual counter and active social media platforms, and just hit 140 million trees planted to end this year with a bang!
Learn more by visiting them at www.ecosia.org
Think Local
We have a duty not only to our planet by reducing the carbon footprint of what we consume, but also to our community. Support an economy that consists of your friends and neighbours, help to create jobs for local people and keep your money where it is helping to build a thriving community simply by shopping at local independently owned companies.
Visit our retail store in Dart Park, to purchase some fantastic locally made items.
Teach your Kids
Nelson Mandela said "education is the most powerful weapon that you can use to change the world.". Teaching children why it is so important to look after our Earth, leading by example and encouraging them to get involved will instill values that will make living a sustainable life come naturally, and will be passed on to their children own in the future, ultimately changing the world!
Article written by Louisa Sax
Photo Credit: Lorenzo Mittiga; Ocean Image Bank
BACK TO NEWS
sign up for our newsletter