WEEKLY TOURS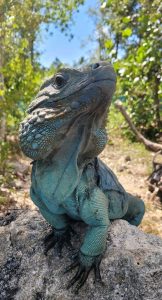 Blue Iguana Conservation
Participate in a relaxed self-guided nature walk around the Blue Iguana Conservation facility.
View the recently upgraded semi-wild habitats
See juvenile and adult blue iguanas.
Take a photo at the blue iguana mural
All entry fees help support Blue Iguana Conservation
Self Guided Tours
Open daily 10:00 am – 4:00 pm (Last admission 3:30 pm)
Entry included with general admission to the QEII Botanic Park
No reservations required
Guided Tours with BIC Warden
Guided tours with a BIC Warden are available through pre-booking. Contact: tours@nationaltrust.org.ky
Self-Guided Tours Visitors
Adults CI$ $20.00 (USD$25.00)
Children (3-12) $CI10.00 CI (USD$12.50)
*Children (0-2) Free
Purchase tickets at the Visitor Centre. General admission to QEII Botanic Park includes entrance to BIC facility.
Guided Tours
Pre-booking only. Contact tours@nationaltrust.org.ky
SEE MORE INFO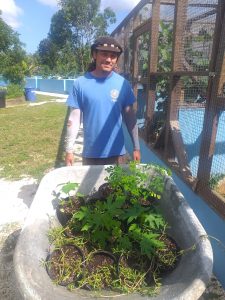 Blue Iguana Warden Experience
Join the Blue Iguana Conservation (BIC) team for a half-day VIP experience at the conservation facility!
Get exclusive behind-the-scenes access to Grand Cayman's famous and endemic blue iguana under the supervision of the BIC wardens. Join them on their morning routine to receive an insider's experience into what it takes to conserve these amazing lizards.
You will be involved in various activities such as:
Exploring sites around the island to learn about iguana diets and collect some food plants for them
Cleaning their semi-wild habitats and learning where their favourite basking spots are
Preparing food and feeding the iguanas (the iguanas love this bit!)
Learning about our conservation breeding efforts and have special access to the new nursery
Finding out about the conservation fieldwork that is carried out by the BIC team
Accompanying the wardens on one of their public tours where you will hear about the history, our partners and the continuing success of the project.
CI$92/ US$115 per person* Does not include entry to the Botanic Park.  Entry to the Botanic Park is an additional charge.
Tour approximately 3-4 hours
Minimum Age: 16 years and under must be accompanied by an adult
*Private Tours available on request
For reservations and more information, contact us today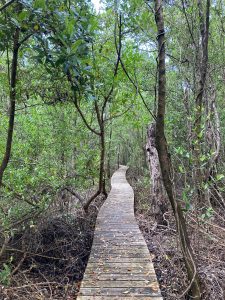 Mastic Trail
Explore some of the last remaining untouched old-growth forests of the Caribbean. Located in the interior Mastic Reserve, The Mastic Trail is one of several natural heritage sites managed by the National Trust for the Cayman Islands.
Along the 2.3-mile trail, hikers will learn about rare trees including the Mastic tree, from which the Reserve and Trail take their name. Several bird species, butterflies, snakes (not poisonous), frogs, crabs and lizards are a few of the animals that make the reserve their home.
Excursion includes expertly guided tour of with arrangements at trail end back to vehicle
Tour schedule: email tours@nationaltrust.org.ky 
Please note trail can be rugged in some sections so sturdy shoes highly recommended
Reservations required
Adults CI$52.00/ US$65.50
Children CI$30.00/ US$37.50
Tour approximately 3.5 hours
*Private Tours available on request
For reservations and more information, contact us today
SEE MORE INFO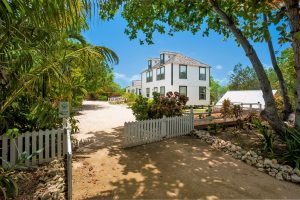 Mission House
Explore one of the birth places of education and religion in the Cayman Islands and walk in the footsteps of early settlers. View a collection of interesting historical artifacts and learn how the residents lived day to day in the 1800's.
Enjoy a leisurely walk through the house and the grounds with a knowledgeable guide who will take you back in time to when Bodden Town was the Island's first Capital.
Gift shop on-site, all proceeds go support the National Trust for the Cayman Islands
Opening Hours:Fridays and Saturdays 10:00am-2:00pm
Located on Gunn Square Rd, Bodden Town
Reservations contact tours@nationaltrust.org.ky
Adults CI$10.00/ US$12.50
Children CI$4.00/ US$5.00
Tour approximately 30-40 minutes
*Private Tours available on request
*Monthly local dish cooking classes
*Venue available for hire for events
For reservations and more information, contact tours@nationaltrust.org.ky
SEE MORE INFO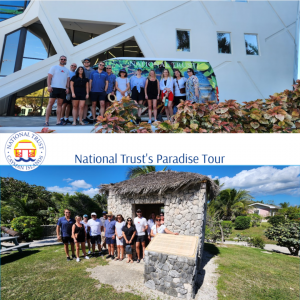 Paradise Discovered Tour
The Paradise Tour is a great way to introduce new staff to the culture of the Cayman Islands and allows persons to become familiar with the Islands' historic landmarks, themes and cuisine. 

The tour crescendos from a small scenic tour starting in George Town to a full-on sensory experience at the Blue Iguana Conservation Facility in North Side to spend time with Cayman's endangered Blue Iguanas. 

From there, it's on to the Mission House in the Bodden Town for a tour of the home where Missionaries established the early Church in Grand Cayman, where guests then enjoy refreshments consisting of Caymanian staples such as Cassava Cake and Swanky.

Tour schedule: by appointment only
Reservations required and shuttle service available.
Adults CI$100.00/ US$119.05
Children CI$37.50/ US$44.64
Tour approximately 3.5 hours
*Minimum 5 participants
*Private Tours available on request
For reservations and more information, contact us today