WEEKLY TOURS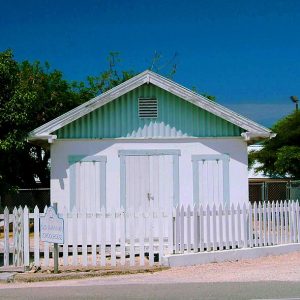 Paradise Discovered Tour
Enjoy a scenic ride in a custom tour bus starting at Dart Park with stops at selected National Trust heritage sites en route to the Blue Iguana Conservation (B.I.C.) facility in North Side
Participate in a behind the scenes tour of the Blue Iguana Conservation facility guided by one of the programme's experienced wardens. Learn the fascinating story about this uniquely Caymanian reptile which has been brought back from the brink of extinction in the last 30 years by the success of this initiative
From B.I.C, the tour continues to Bodden Town to step back in time and join an informative guided tour of Mission House to get a glimpse of the lifestyle of early Cayman settlers.
Tour schedule: WED departing National Trust HQ in Dart Park, South Church St. at 9:30AM
Reservations required
Adults CI$70.00/ US$81.25
Children CI$30.00/ US$37.50
Tour approximately 3.5 hours
*Minimum 5 participants
*Private Tours available on request
For reservations and more information, contact us today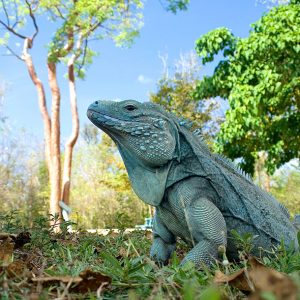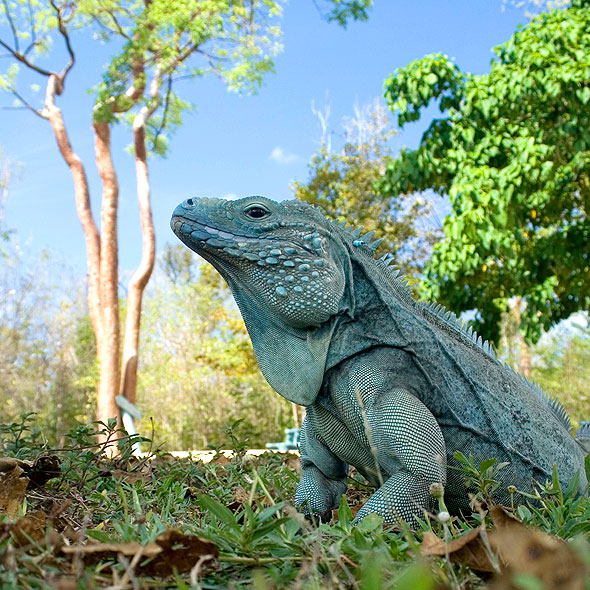 Blue Iguana Tour
Participate in a relaxed nature walk around the Blue Iguana Conservation facility guided by one of the programme's experienced wardens
Learn the fascinating story about this uniquely Caymanian reptile which has been brought back from the brink of extinction in the last 30 years by the success of this initiative
Enjoy a self-guided walk of the Botanic Park grounds before or after your Blue Iguana Tour
Tour schedule: MON-SAT 10:30AM & 11:30AM
Meet at the QE II Botanic Park Visitor's Centre 15 minutes prior to chosen tour start time to purchase tickets. The BIC guide will meet you there to start your tour of the facility.
Reservations not required
Adults CI$20.00/ US$25.00
Children CI$10.00/ US$12.50
Tour approximately 45 minutes
*Private Tours available on request
For reservations and more information, contact us today
SEE MORE INFO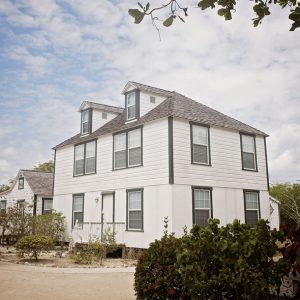 Mission House
Explore one of the birth places of education and religion in the Cayman Islands and walk in the footsteps of early settlers. View a collection of interesting historical artifacts and learn how the residents lived day to day in the 1800's.
Enjoy a leisurely walk through the house and the grounds with a knowledgeable guide who will take you back in time to when Bodden Town was the Island's first Capital.
Gift shop on-site, all proceeds go support the National Trust for the Cayman Islands
Opening Hours:TUE – FRI 8:30AM-4:30PM/ SAT 10:30AM – 4:00 PM
House Closed: SUN and MON
Located on Gunn Square Rd, Bodden Town
Reservations not required
Adults CI$10.00/ US$12.50
Children CI$4.00/ US$5.00
Tour approximately 30-40 minutes
*Private Tours available on request
*Monthly local dish cooking classes
*Venue available for hire for events
For reservations and more information, contact us today
SEE MORE INFO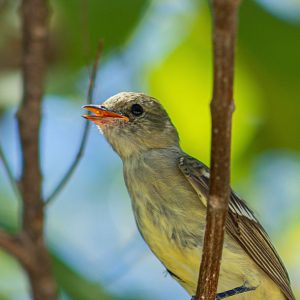 Birding Tour
Participate in a half day tour of multiple birding sites across the island led by our expert local nature guide.
Tour visits numerous hotspots including a freshwater bird sanctuary, shoreline cliff face, saline wetland and botanic park.
Depending on the season birds seen can include migratory water birds, nesting tropicbirds, waterfowl, pelicans, herons as well as endemics such as the Grand Cayman Parrot
Tour includes use of Birding guides, custom telescope, water and any entrance fees.
Tour schedule: ON REQUEST
Meeting time and location seasonally based on which birds have been reported locally
Reservations required
Up to 2 Adults CI$80.00/ US$100 per hour
Tour minimum 4.5 hours
*Group tours rates available on request
For reservations and more information, contact us today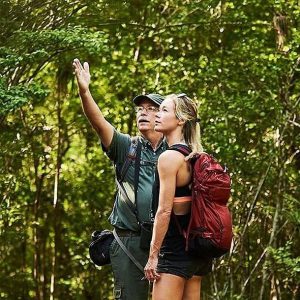 Mastic Trail
Explore some of the last remaining untouched old-growth forests of the Caribbean. Located in the interior Mastic Reserve, The Mastic Trail is one of several natural heritage sites managed by the National Trust for the Cayman Islands.
Along the 2.3-mile trail, hikers will learn about rare trees including the Mastic tree, from which the Reserve and Trail take their name. Several bird species, butterflies, snakes (not poisonous), frogs, crabs and lizards are a few of the animals that make the reserve their home.
Excursion includes expertly guided tour of with arrangements at trail end back to vehicle
Tour schedule: TUE/THU mornings
Please note trail can be rugged in some sections so sturdy shoes highly recommended
Reservations required
Adults CI$52.00/ US$65.50
Children CI$30.00/ US$37.50
Tour approximately 3.5 hours
*Private Tours available on request
For reservations and more information, contact us today
SEE MORE INFO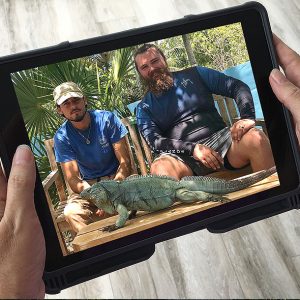 Blue Iguana Online Tour
Participate in a real-time Zoom experience from the comfort of your own home by enjoying a relaxed nature walk around the Blue Iguana Conservation facility in North Side, hosted by one of the project's experienced Iguana Wardens!
Learn the fascinating success story about this unique reptile, endemic to Grand Cayman, which has been brought back from the brink of extinction in the last 30 years by this world-famous recovery initiative. See the blue iguanas in their habitats, including new hatchlings and mature breeders.
Tour schedule: TUE & THU @ 10:30AM.
Short Q & A session planned at the end of the tour.
Reservations required. Once the virtual tour has been paid for, you will receive an email with the Zoom Link confirmation.
CI$12.00/ US$15
Tour approximately 30 minutes
*Private Tours available on request
*School Tours available with customized content for student subject/age/grade levels
For reservations and more information, contact us today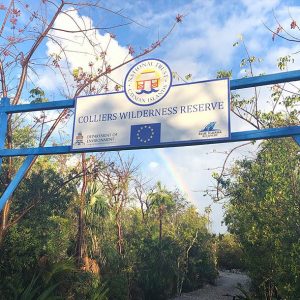 Blue Iguana Safari
Experience East End's wild interior to seek out wild Blue Iguanas in their natural habitat.
This trek provides an amazing photographic opportunity to capture this uniquely Caymanian reptile and the surrounding woodland environment.
Led by the Blue Iguana Conservation team who are extremely familiar with the area and confident in their ability to find the Blues in the reserve.
Groups are small (6 participants max) to make this a personal and exclusive adventure.
Tour schedule: BY RESERVATION ONLY, 7:30 AM start
Reservations required. Once tour is confirmed a list of recommended attire and supplies for the day will be issued as well as meeting time and location.
Please note* The terrain is extreme and not suitable for those who are not able-bodied or fit for hot, rugged hiking conditions.
Signed Liability Waiver Required upon confirmation.
CI$220/ US$275 per person
Duration varies depending on sightings, approximately 4-5 hours
Minimum Age: 16 years of age
*Private Tours available on request
For reservations and more information, contact us today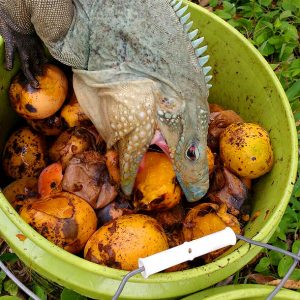 Blue Iguana Warden Experience
Join the Blue Iguana Conservation (B.I.C) Team for a half day V.I.P experience at the facility located adjacent the QE II Botanic Park in North Side.
Get up close & personal access to Cayman's famous endemic Blue Iguana under the supervision of the B.I.C. Wardens. Join them on their daily routine to get an insider's experience which includes food collection, feeding/care of the animals in their habitats as well as accompanying the Wardens on one of their daily public tours where you will learn of the history and ultimate continuing success of the project.
A mid-morning break will be taken for refreshments at a nearby seaside restaurant. Here you will have a chance to chat with the Team and hear some of their amazing stories of time spent caring for the Blues.
Tour schedule: TUE & THU @ 7:30 AM
Reservations required.
CI$92/ US$115 per person
Tour approximately 3-4 hours
Minimum Age: 16 years and under must be accompanied by an adult
*Private Tours available on request
For reservations and more information, contact us today