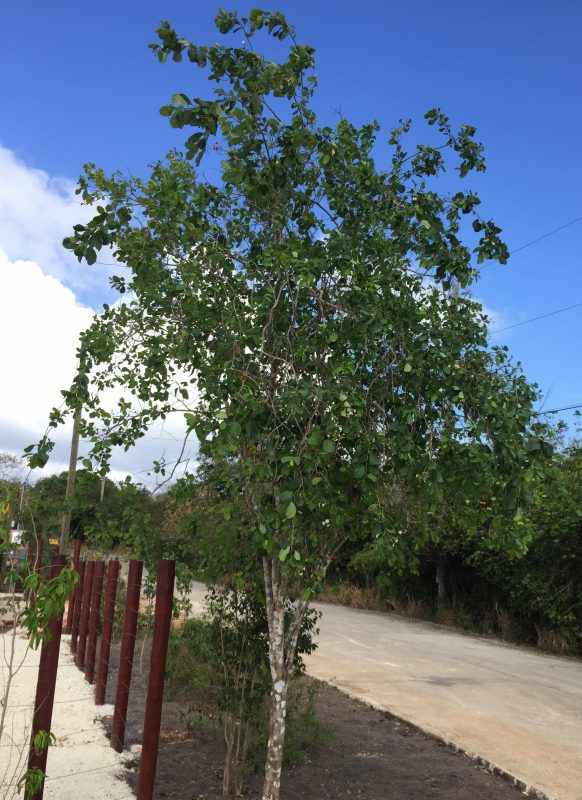 April 22, 2021
Arbor Day Plant Reveal
If you have been following our teasers on social media for our Arbor Day native plant reveal, we are proud to announce that this year's chosen native plant is Bourreria; Strongbark / Bourreri Venosa.  BORAGINACEAE. Parrot Berry.
Parrot Berry is an erect, sturdy large bush, with a loosely branching canopy that is often heavily laden with ever blooming flowers clusters and fruits. Although it is drought tolerant, it is deciduous at the
height of our spring dry season, the summer rainy season will bring on fresh new leaves. It is not wind tolerant. The trunk is also colorfully striated with grey rings and red splashes of fungus.
Its fruits are coveted by many species of birds especially in the spring when the increasing drought conditions do not offer much sustenance to the ecosystem.
Special thank you to Caribbean Blooms for partnering with us for Arbor Day. Arbor Day plant sales are now available click here to purchase this year's native tree, Parrot Berry.
BACK TO NEWS
sign up for our newsletter