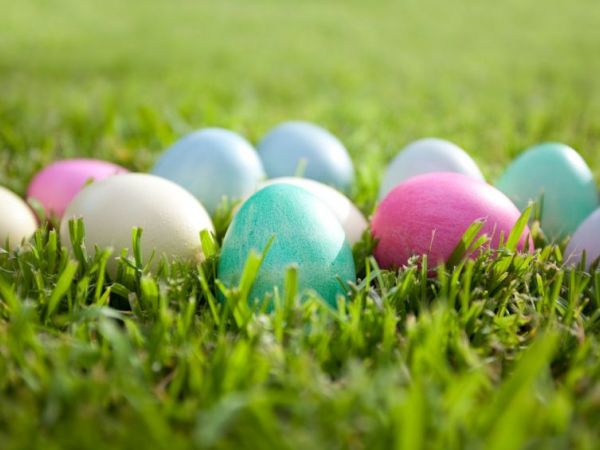 April 8, 2020
Fun Ways To Spend Easter Weekend In Your Backyard.
Let's make the most of this Easter weekend by taking advantage of our beautiful surroundings. We may not be camping on the beach but here are some fun alternatives for families to enjoy quality time in their backyard.
Camp outdoors – You might be surprised how adventurous your garden can become when you pitch a tent and keep an eye out for wildlife. Make new memories and share stories under the stars.
2. Go stargazing – The night sky is full of spectacular sights. Two children friendly apps are Skyview free app and Star Walk. Both apps can show you the stars and constellations while you hold your iPhone or iPAD up, like you are going to take a picture of the sky. The apps will show you the stars you can see from your location on the device's screen. While you move your device, the view will change with your move.
Fun Fact: This Easter weekend will mark the rising of the full, so-called "pink moon," the fourth full moon of the year. The "pink moon" will reach its peak on Friday morning at 7:12 a.m. ET, according to the  Almanac, but the best view of the moon will be on Thursday night.
3. Enjoy a picnic – Spread a blanket under a tree to enjoy a slice or two of traditional Easter bun and cheese.
4. Hunt For Eggs- Why not enjoy an egg-hunting game in your own yard. Maybe put a twist on the game by filling plastic eggs with glow-in-the-dark pieces for fun at night.
5. Roast S'Mores – Who says you need a campfire? The ultimate night time adventure is roasting marshmallows and making s'mores. Visit the following website for alternative ways to preparing these tasty treats: https://www.tasteofhome.com/article/indoor-smores/ Take these treats outside to enjoy few rounds of singing under the stars.
BACK TO NEWS
sign up for our newsletter