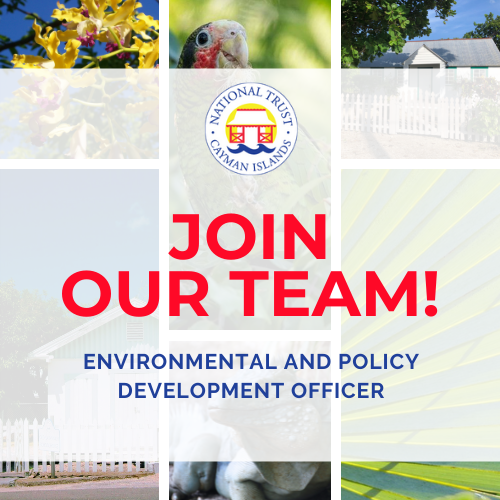 March 14, 2022
Join Our Team: Environmental and Policy Development Officer
Job Alert: The National Trust for the Cayman Islands for a candidate to fill the position of 'Environmental and Policy Development Officer.'
Are you passionate and experienced in conservation work? This role is an ideal position to help with conservation activities of the National Trust in the support of the protection and restoration of protected areas (PAs) and the conservation of key flagship species and their habitats.
Click the link to view the full job description.
Please send CV and covering letter to director@nationaltrust.org.ky or deliver to our offices at 558A South Church St.
 Deadline for submissions – April 11, 2022
BACK TO NEWS
sign up for our newsletter