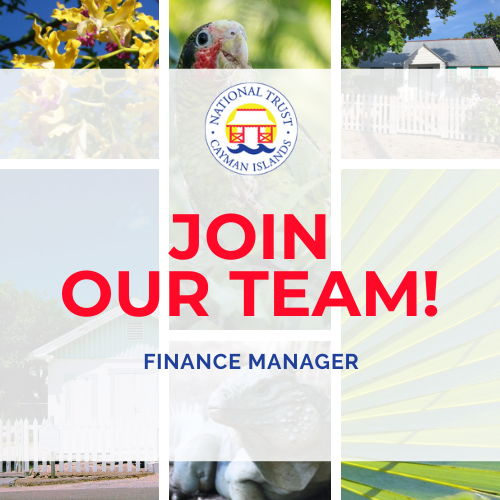 June 1, 2022
Join Our Team- Finance Manager
Join Our Team: Finance Manager at the National Trust for the Cayman Islands
Job Summary: Ensure all financial systems of the National Trust run smoothly (including all treasury functions). Take primary responsibility for all audit, government returns, HR (Pension and Healthcare) functions.
Please send CV and covering letter to director@nationaltrust.org.ky or deliver to our offices at 558A South Church St. Only Caymanians or those with permanent residence and right to work in the Cayman Islands need apply please.
Deadline for submissions – June 24, 2022
To read full job description click this link.
BACK TO NEWS
sign up for our newsletter