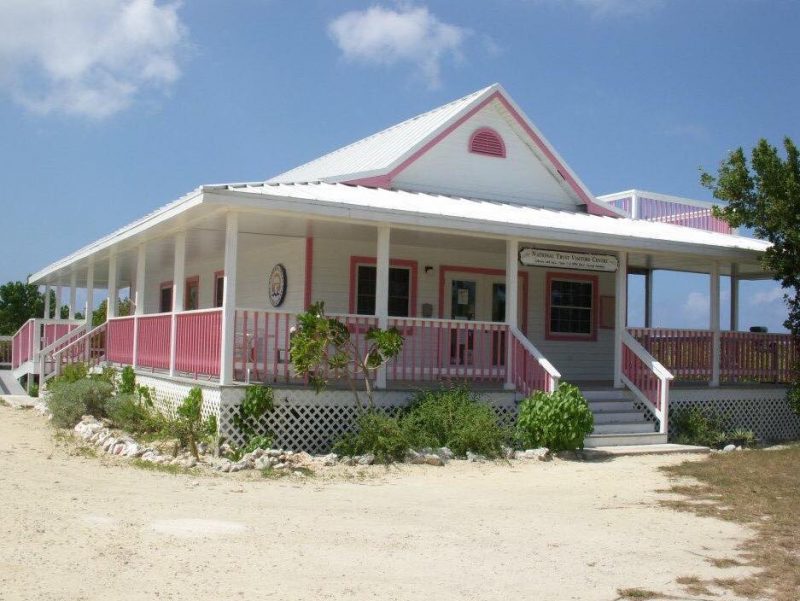 January 8, 2008
LC Trust House wheelchair accessible
The National Trust Visitor Centre in Little Cayman is now wheelchair accessible thanks to generous donations of money and time from members of the community.
District Chairman Gladys Howard appealed for financial aid during the National Trust Little Cayman Easter Auction held in April. Nine private individuals from the event pledged the necessary funds to have the work completed. To thank them for their efforts they will be recognized with a plaque at the entry to the ramp.
Ms Howard ordered the materials for the ramp and Robin Fite and crew handled the construction and installation. To complete the project, a team of National Trust staff and volunteers got together to paint the ramp.
'We are so pleased to have this finished,' said Ms Howard. 'It has been long-needed for our local residents and our handicapped visitors. We have a wheelchair accessible viewing telescope which was donated by Brigette Kassa and now it will be a lot easier to enjoy it.'
BACK TO NEWS
sign up for our newsletter