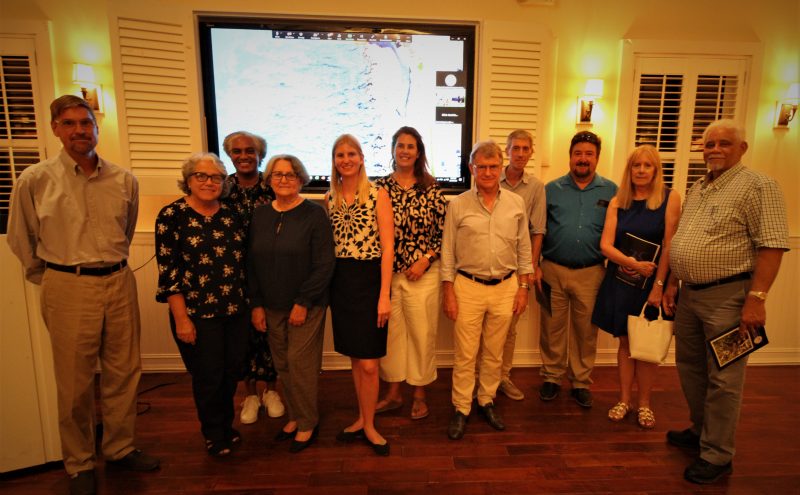 September 23, 2022
Press Release: National Trust Announces New Council 2022-2023
23rd September 2022– The Annual General Meeting ("the AGM") of the members of the National Trust was held on Thursday, September 22nd, 2022, at the George Town Yacht Club, the Barcadere Marina at 606 N. Sound Rd. Doors opened for registration at 5:30 pm.
The AGM was held to present the 2021/22Annual Report and Financial Report for year end June 30, 2022, elect members of the Council of the National Trust for 2022/23 as well as transact any other such business that came before the meeting. The AGM was well attended with approximately 120 members in person and over 200 proxy forms. Members enjoyed complimentary cocktails and canapes at the event. Members who were unable to attend in person were given an opportunity watch the AGM online via Zoom.
The programme included the Official commencement of the AGM by Megan Wright (Legal Counsel) while Gregory McTaggart, Vice Chairman (acting Chair), chaired the AGM.
Dan Peterson, Treasurer gave a report on the 2022-23 financials featured in the Annual Report and Annick Jackman, outgoing Executive Director gave an organizational overview. Annick Jackman, introduced Frank Roulstone, incoming Executive Director.
Members were electing 9 new General Council Members from a list of 18 candidates. Gregory McTaggart (Vice-Chairman) and Dan Peterson (Treasurer) begin the second year of a two-year term. Once the votes were counted by Megan Wright it was announced that the following candidates had been elected to the 2022/23 National Trust Council: Melanie Carmichael as Chairperson, and Peter Davey as Secretary. General Council Members include Patricia Bradley, Fred Burton, Lauren Dombowsky, Ellen Lazzari, Chris Luijten, Arthurlyn Pedley, Laura Powery Egglishaw, Olivia Scott-Ramirez and Sonya van de Wouw. To read full press release click here 
BACK TO NEWS
sign up for our newsletter