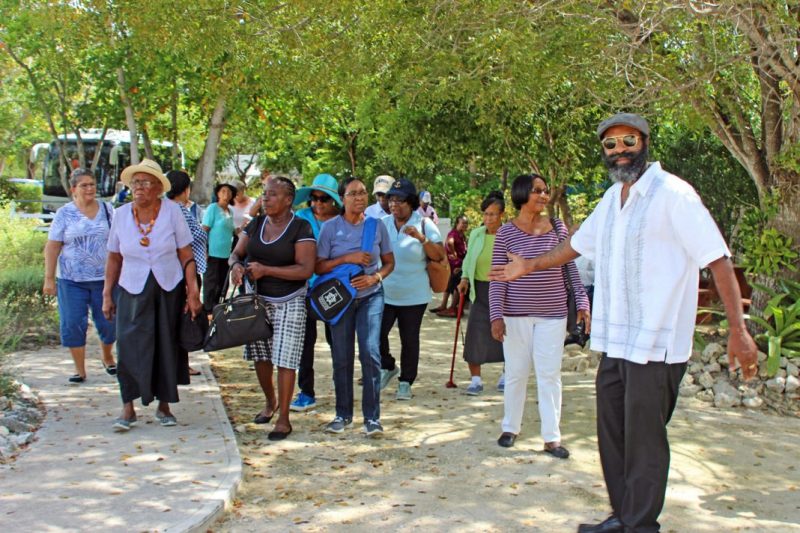 October 10, 2019
Seniors hit the road on history tour
More than 120 Cayman seniors were treated to a bus tour this week in celebration of Older Persons Month.
The group of seniors, aged 60 to 94, enjoyed a day filled with laughter, reminiscing, exploring, food and drinks.
On Wednesday, seniors from George Town and West Bay visited historic sites, such as Pedro St. James Castle, Bodden Town Mission House and the Crystal Caves in North Side, before having lunch at the Kaibo Beach Restaurant. Earlier in the week, on Monday, seniors from the eastern districts visited the Cayman Islands National Museum, Tortuga Rum and the Cayman Turtle Centre.
Stuart Wilson, National Trust historic programmes manager, welcomed the seniors to the Mission House. "Older Persons Month is a special time of the year because we get to celebrate people who came before us and made Cayman what it is today and it's time to appreciate them," he said.
BACK TO NEWS
sign up for our newsletter