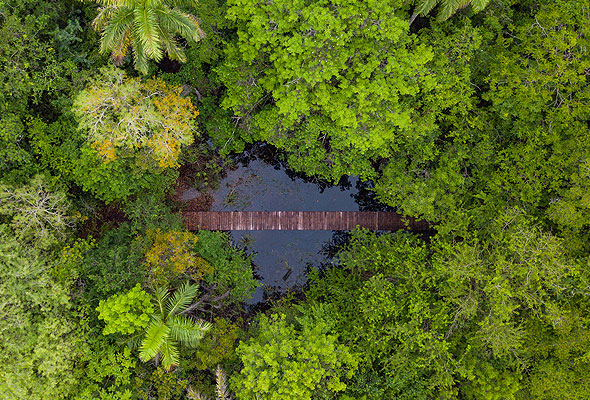 October 13, 2008
Yellow Mastic needs love too
The National Trust encourages all efforts to protect and re-establish rare native trees in their natural environment.
One of our largest native critically endangered trees, the Yellow Mastic tree, not to be confused with our endemic Black Mastic tree – which is also critically endangered – is found on the Mastic Trail at the highest point on Grand Cayman, a towering 60 feet above sea level!
The heartwood is heavy and strong. Mastic was valuable for its timber in the Bahamas and West Indies and has been used for cabinetwork and boat timbers. Yellow Mastic trees were heavily logged but are still found in Cayman. Mastic has the potential to make an excellent shade tree but not for someone who is impatient. It can take 100 years or more for mastic to mature to its tallest heights. The Mastic Trail provides a unique opportunity for the adventurous traveller to see a different side of this beautiful Caribbean island.
BACK TO NEWS
sign up for our newsletter