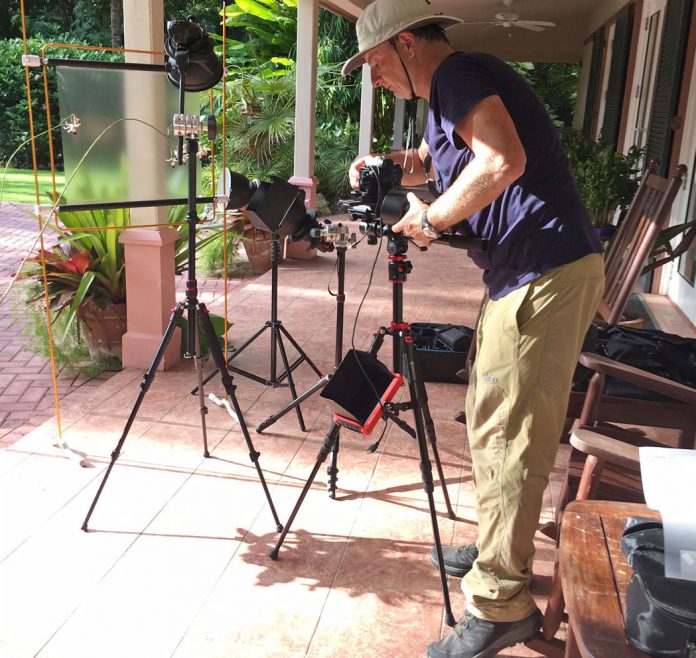 July 10, 2019
Cayman Plant Life Focus of New Exhibit
Two Los Angeles-based artists will share their exploration of Cayman's native flora during a free lecture Thursday evening, 11 July, at the National Gallery of the Cayman Islands.
Film-maker Bill Ferehawk and photographer David Hartwell have been collaborating with the gallery, the National Trust for the Cayman Islands and local experts to create a series of large photographic portraits of Caymanian plant life. Following Thursday's presentation, the images from the 'Homegrown' project will be displayed at the National Gallery.
"Plants are powerful visual markers of a place and a culture. The artists are interested in elaborating on this connection, drawing upon a long tradition of botanical paintings and photographic images of plants," explained National Gallery Director Natalie Urquhart.
The men have worked with local plant experts Ann Stafford, Stuart Mailer of the National Trust, and Nick Johnson of Queen Elizabeth II Botanic Park.
National Trust director Nadia Hardie said the exhibit honours Cayman's heritage. "The 'Homegrown' exhibition will be an extraordinary way for residents and visitors alike to celebrate Cayman's rare and indigenous flora, many of which were culturally significant to our nation's history and heritage," she said.
BACK TO NEWS
sign up for our newsletter