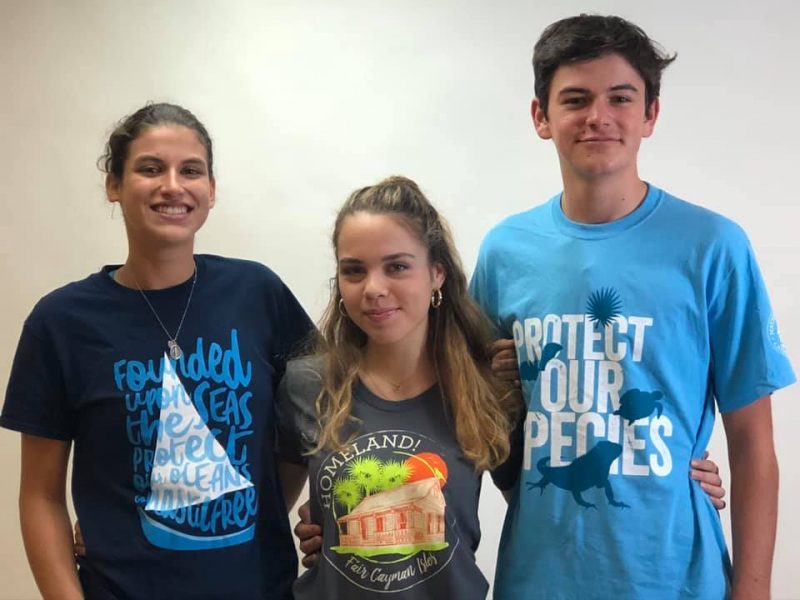 January 7, 2020
Cayman students return from climate change conference
Protect our Future members Connor Childs, Olivia Zimmer and Steff Mcdermot recently attended the United Nations COP 25 Climate Conference earlier this month in Madrid, Spain, and have since returned to Cayman hoping to share their views on the effects of climate change.
Childs, a Cayman International School student, said there were many impactful speakers at the conference, but the most impressive for him was former US Secretary of State John Kerry.
"He talked about how small islands nations, just like us, are already experiencing the impact of sea-level rise and they can't even stop any more, they are just moving to the mainland, and the entire time I was just thinking to myself 'that's going to be us really soon if we don't make change quick,'" Childs said.
"It was also really empowering and impactful to see so many different people from so many walks of life come together and unite over a certain issue that we are all going to face in the end," Zimmer said.
Childs said some adaptable solutions to mitigate the effects of climate change that he learned about at the conference include using rooftop spaces for solar power.
BACK TO NEWS
sign up for our newsletter