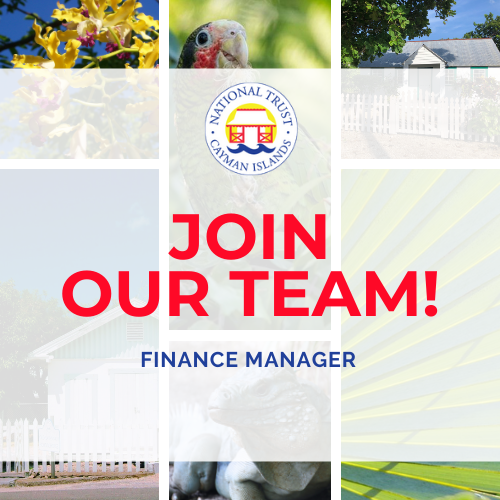 December 23, 2020
Join Our Team: Finance Manager- Part Time
Are you passionate about making a difference? Are you an effective Finance Manager with strong communication skills who wants to use their finance skills but only on a part time basis? The National Trust for the Cayman Islands is seeking applications from suitable candidates for the position of part time Finance Manager.
Please send CV and covering letter to director@nationaltrust.org.ky or deliver to our office at 558A South Church St.
Only Caymanians or those with permanent residence and right to work in the Cayman Islands need apply please.
Deadline for submissions- 6th January 2021
Click here to view Job Description
BACK TO NEWS
sign up for our newsletter