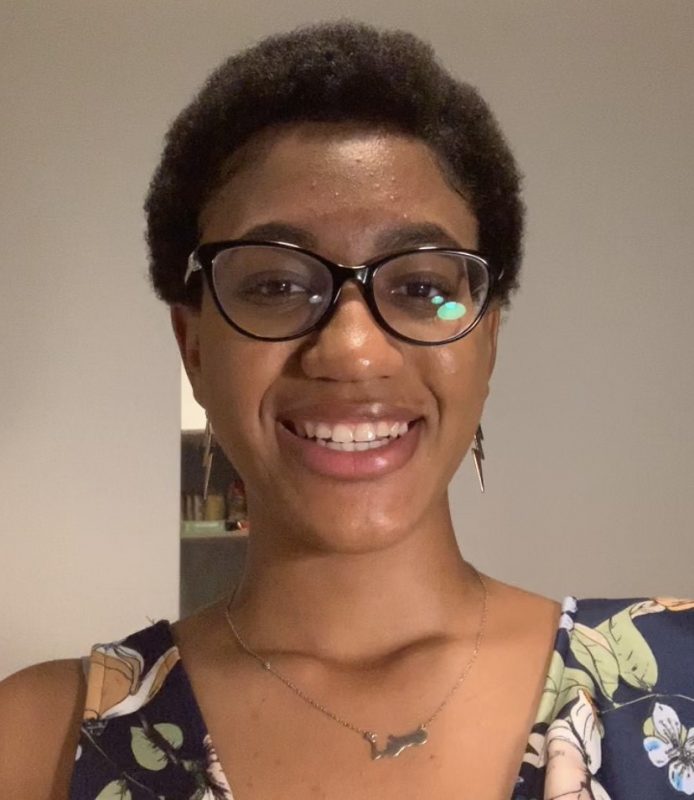 October 26, 2022
Meet Our COP27 Representatives: Aleigha General
Choosing which young Caymanians to take to COP27 with us in Egypt was a very difficult decision because we had so many amazing candidates, but we settled on three individuals that really stood out. They are Aleigha General, Reon Porter, and Bella Rooney. We'll highlight one each day to properly give these incredible young people their due.
Let's start with Aleigha. A 2020 graduate of John Gray High School and 2021 graduate of Li Po Chun United World College of Hong Kong, Aleigha General is currently a student at the University of West London in the United Kingdom. Whilst at university, she is pursuing a Bachelor's degree in International Relations and Sociology. Aleigha's interest in society, international relations and social institutions has become a key part of the work that she does both academically and in her extracurriculars. Prior to leaving for university, she was frequently involved with the "Cayman Compass" and featured as a guest columnist on various occasions, tackling issues such as the housing crisis and sexual harassment, all while maintaining a lens specific to young adults in Cayman. Preparing to complete her studies and return to Cayman in the next year, Aleigha hopes to step into a full-time role within journalism or diplomacy, depending on where her experiences and passions take her. In her free time, she enjoys reading, having meaningful conversations and interacting with her family. Aleigha believes that Cayman is uniquely placed to lead the Caribbean in making lasting change and wants to be a part of the movement that helps us do that. She is extremely excited and honoured to be representing Cayman and its diverse needs at this year's COP27.
Thanks to Block one, Cayman National Bank, Aureum RE, KPMG, and Alter Eco for their support of this important opportunity to support our youth.
BACK TO NEWS
sign up for our newsletter