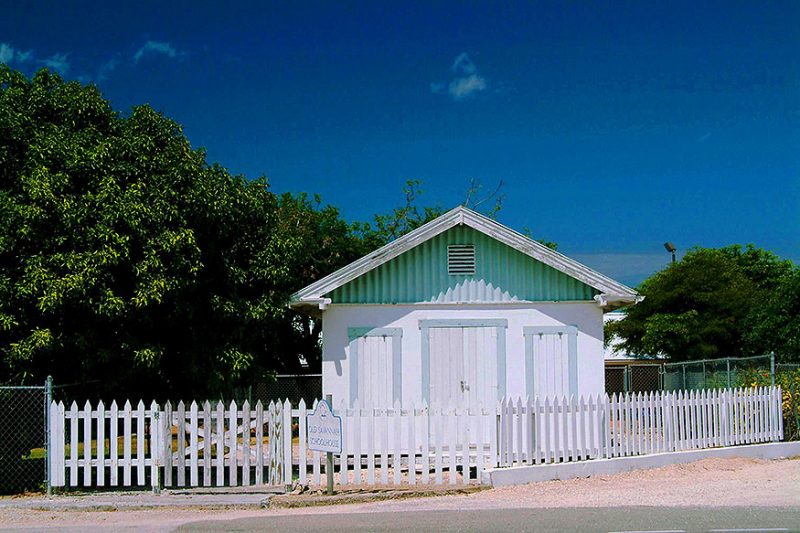 June 20, 2019
National Trust Brings History to Life with Upcoming Events
Cayman's history will be brought to life this month thanks to two upcoming events hosted by the National Trust for the Cayman Islands.
On Saturday, 22 June, all are welcome to visit the Old Savannah Schoolhouse between 9am and 11am for an exclusive open house event and walk down memory lane through the airy classroom which once served the Cayman community for 41 years. In 1940, when the Old Savannah Schoolhouse was built, construction of a local schoolhouse was a major event for the growing community of Savannah as local education had previously been somewhat of an informal affair. Local craftsmen rallied together under the direction of Head Carpenter Will Wallace Bodden to construct the cement building, which still stands on ironwood posts traditional of that era. The schoolhouse was eventually replaced by the modern Savannah Primary School located just behind it and was destined for demolition, but its former students stepped in and petitioned for it to be saved. The schoolhouse was restored in 1987 by the National Trust.
In addition to tours of the historic property, the Trust will present a recording of interviews recently held with past students of the schoolhouse. Admission to the Old Savannah Schoolhouse Open House is free of charge, however, donations to assist with the upkeep of the property will be greatly appreciated.
Next Tuesday, 25 June, the Trust will join forces with the Cayman Islands Seafarer's Association for a historical discussion with Cayman's seafarers in honour of the Day of the Seafarer. The event, which will be held between 6:30pm and 8:00pm at the Seafarer's Hall, will feature five distinguished seamen who will share their unique experiences of what life was like on the sea; recollections will include tales of treasure hunting, navigating the seas as a ship captain, how society responded to returning seamen and how the nation grew and families were cared for from the coffers sent by absent sons, fathers and husbands.
The cost to attend this historical discussion is CI$30 for National Trust members, CI$35 for non-members and CI$15 for children ages five- to 12-years-old and includes refreshments. Prepayment is recommended to reserve a seat and can be made at the National Trust office, Dart Family Park.
To learn more about either event, contact historic@nationaltrust.org.ky.
BACK TO NEWS
sign up for our newsletter