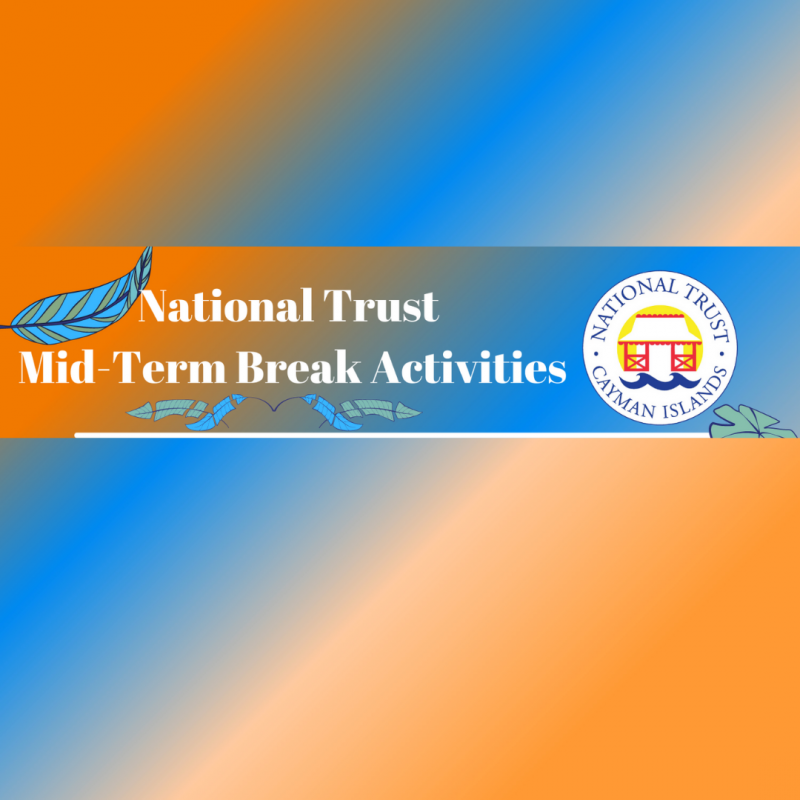 October 8, 2021
National Trust: Mid-Term Break Activities
The National Trust is providing tours and activities to supplement mid-term break schedules.
Begins 11th October and ends 22nd October, 2021
Activities must be reserved in advance and prepaid.
Minimum of 5 children per session, 1 adult free for every 5 children.
Transportation is not included. Children must be supervised by an adult at all times.
For more details please contact info@nationaltrust.org.ky
Please wear masks. We will be observing Covid-19 safety protocols.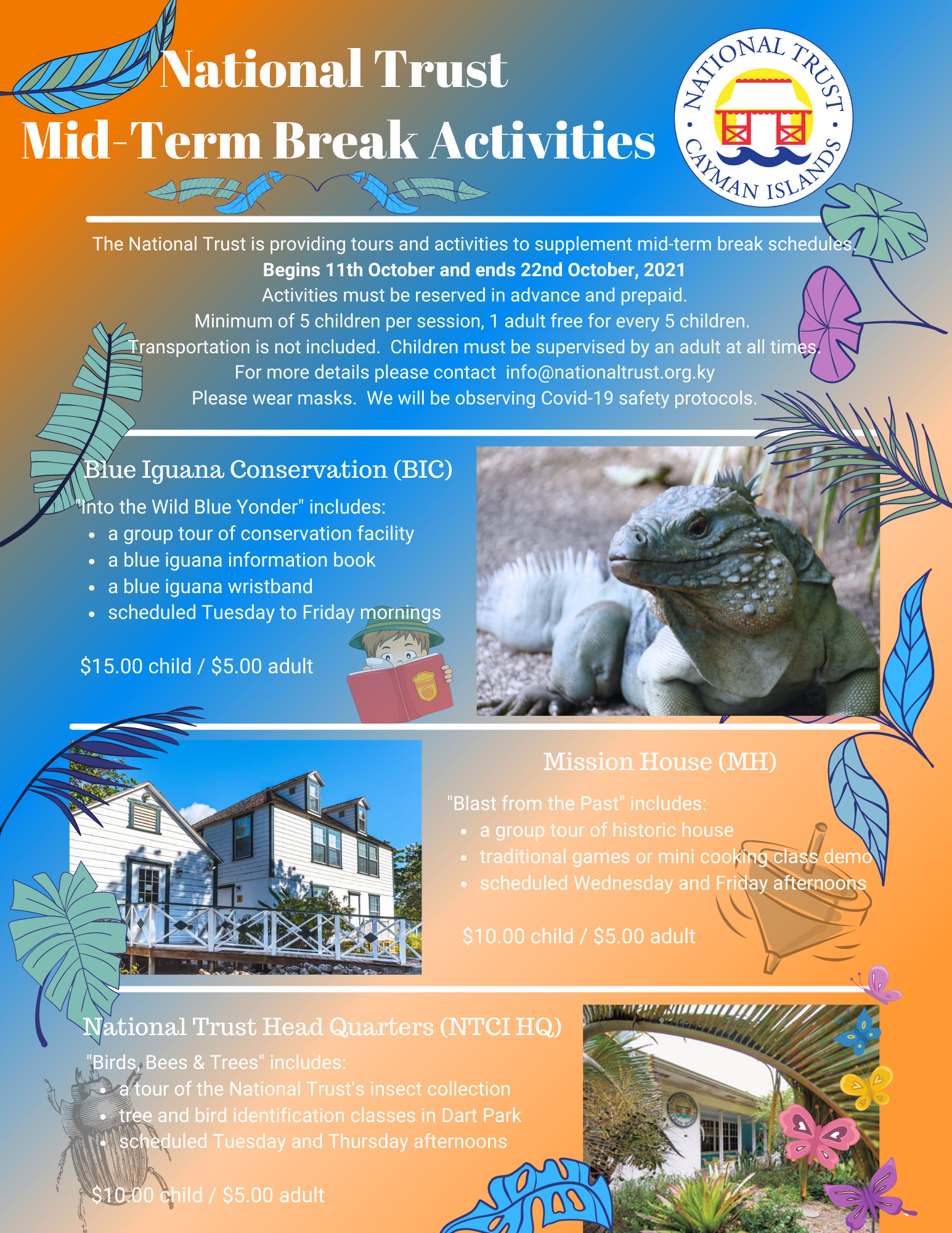 BACK TO NEWS
sign up for our newsletter