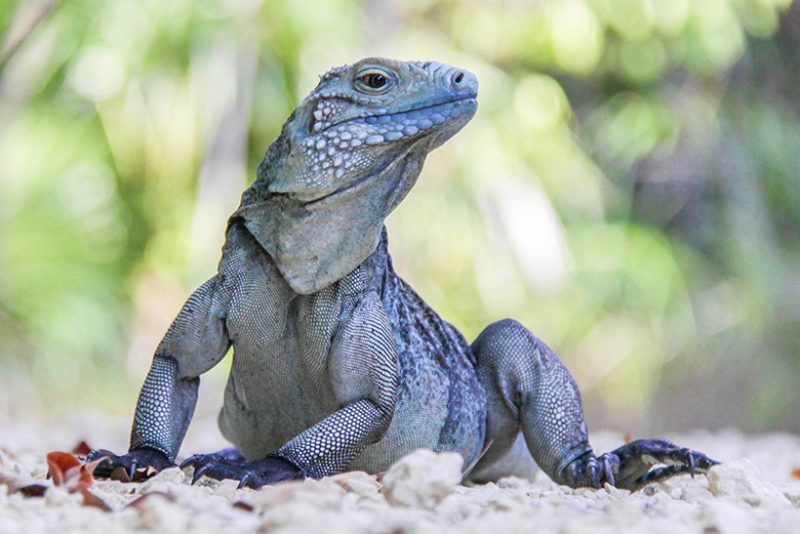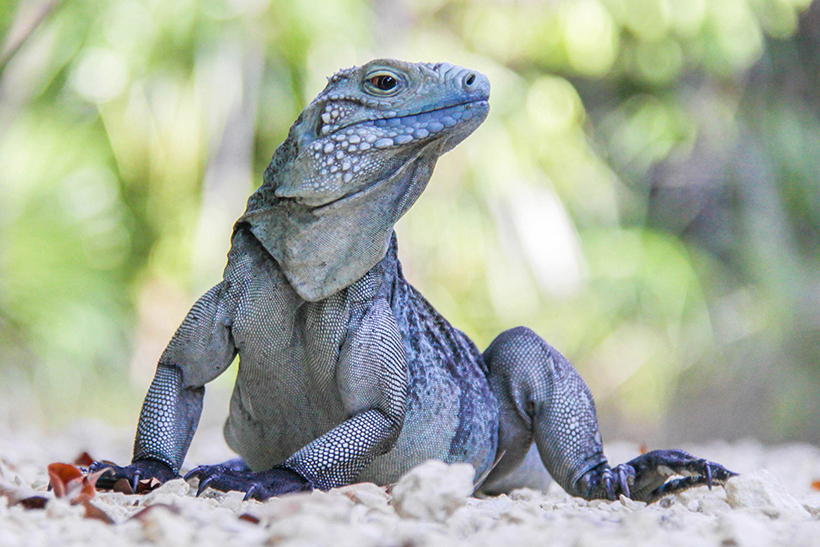 January 22, 2019
National Trust's Blue Iguana Recovery Programme Awarded $213K in Darwin Plus Funding
The Blue Iguana Recovery Programme, an initiative operated and funded by the National Trust for the Cayman Islands, is the recipient of £197,902 (CI$212,622) from the Darwin Plus Initiative, a UK-based grant scheme that helps to protect biodiversity and the natural environment worldwide.
The Blue Iguana Recovery Programme was launched by the National Trust in 1990 with a mere 30 Blue Iguanas; at the time, the indigenous reptile of Grand Cayman was listed as critically endangered and on the "red list" of the International Union for Conservation of Nature.
Nadia Hardie, Executive Director of the National Trust, reflected: "Nearly 30 years of dedicated effort by the National Trust – coupled with financial support from several local corporations, international grants and the work of countless volunteers – has saved the Blue Iguana from extinction. We are indebted to the organisations and individuals who have partnered with the Trust to reinstate the wild population of our native land animal and to ensure the continued existence of this majestic creature."
Saving the Blue Iguana from extinction is not enough, however. As the National Trust readies itself for Phase II of the programme, it is looking towards transitioning from the task of having restored the wild population of Blue Iguanas to 1,000 individuals – a milestone the programme reached in July 2018 – to sustainably conserving the species.
"The grant from the Darwin Plus Initiative will make possible Phase II of the Blue Iguana Recovery Programme," said Stuart Mailer, Environmental Programmes Manager at the National Trust, who will lead the project. "Our new strategic plan for the programme will include a better facility to house the captive iguanas, improved husbandry, and added manpower to monitor the Blue Iguanas now roaming the Trust's Salina and Colliers Wilderness reserves in East End. Phase II will also address challenges such as disease prevention and encroaching predators."
The Blue Iguana breeding facility is located at the QEII Botanic Park and currently houses approximately 70 Blue Iguanas of varying ages.
BACK TO NEWS
sign up for our newsletter