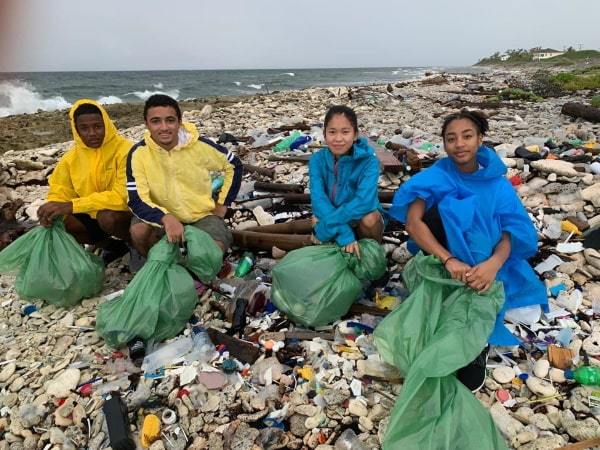 October 8, 2019
POF activists battle Brac beaches
Students on Grand Cayman leading the environmental charge locally were recruiting new supporters in Cayman Brac at the weekend. Activists from the Protect Our Future campaign as well as Plastic Free Cayman and the National Trust visited schools and hosted a meet and greet at Popo Jeb's Pizza to discuss the issues and help them develop their own campaigns.
The campaigners appeared to find willing supporters, as the young people on the Brac are seeing first-hand massive plastic pollution on the shorelines there as the island is the first stop for single-use plastic trash flowing from countries like Haiti.
"Most people seem to be unaware of this issue, yet it is happening in front of our eyes," the young people said. The students on Grand Cayman learned that their peers on the Brac need more support with clean-ups, given the amount of trash washing up there.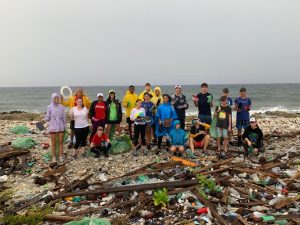 And despite the rain this weekend, the POF students joined forces with more than 30 Brac volunteers and collected almost 1,800lbs of trash from the beaches on the south side of the island over the weekend. When the students arrived at the first beach, they said it was literally covered in plastic.
BACK TO NEWS
sign up for our newsletter