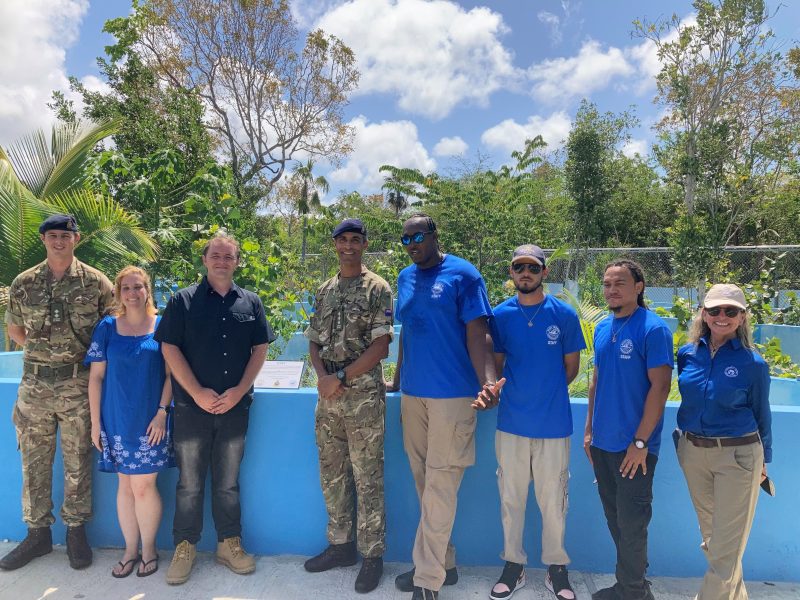 May 20, 2022
Press Release: National Pride! Endemic Blue Iguana unveiled as Official Mascot of the Cayman Islands Regiment
19th May 2022 – On 8th May 2022, the National Trust for the Cayman Islands (NTCI) and the Blue Iguana Conservation programme (BIC) celebrated their 2nd International Blue Iguana Day with an event at the BIC facility located at the Queen Elizabeth II Botanic Park, sponsored by Ambassadors of the Environment– The Ritz-Carlton, Grand Cayman.  The Honorable Sabrina Turner, MP, Minister for Health, Wellness & Home Affairs was in attendance to officially welcome everyone and start the day's celebrations.  This awareness day was created in 2021 to draw attention to the Grand Cayman endemic Blue Iguana and the conservation efforts that have protected, and continue to protect, this iconic species.
One of the key points of the day was the special unveiling of Lissy, a 2-year-old juvenile Blue Iguana that has been selected as the Official Mascot of the Cayman Islands Regiment.  This is an exceptional milestone for BIC and the NTCI are very proud of this partnership.  The Cayman Islands Regiment held a naming contest throughout all schools to choose a name for their Mascot.
The Regiment's first Official Mascot was named Lissy by Roberta Scott from Cayman International School. The name Lissy, which was inspired by the name of Queen Elizabeth II's new cocker spaniel, is particularly apt during the Queen's Platinum Jubilee. Lissy is two years old and therefore the same age as the Regiment itself.
BIC Operations Manager Luke Harding said: "This was a historic day in the story of the effort to conserve the Blue Iguanas.  The honour of a Blue Iguana being chosen as the Cayman Islands Regiment's Mascot helps to ensure the Blue Iguana's place as an important flagship species here on the Cayman Islands and cements its national significance on a world stage and for future generations."
To read our full press release click here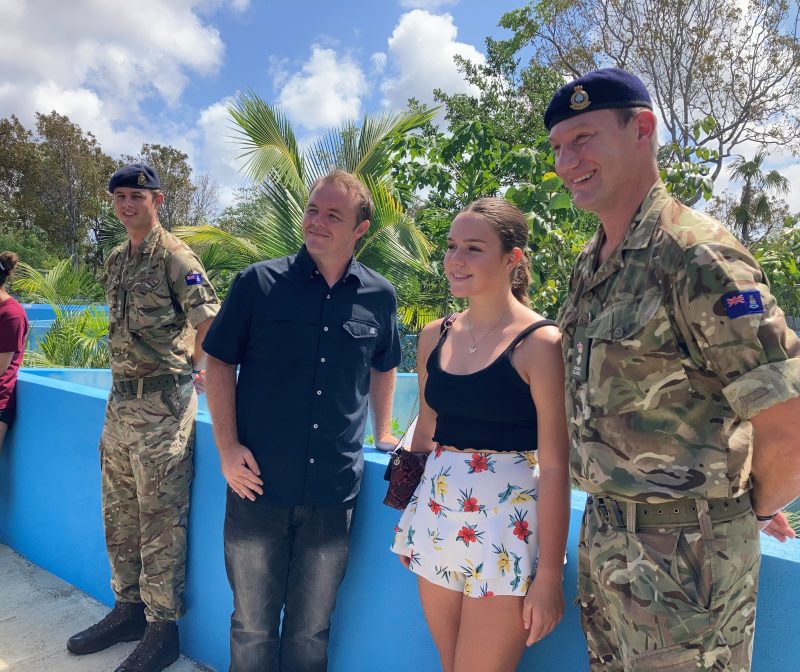 BACK TO NEWS
sign up for our newsletter