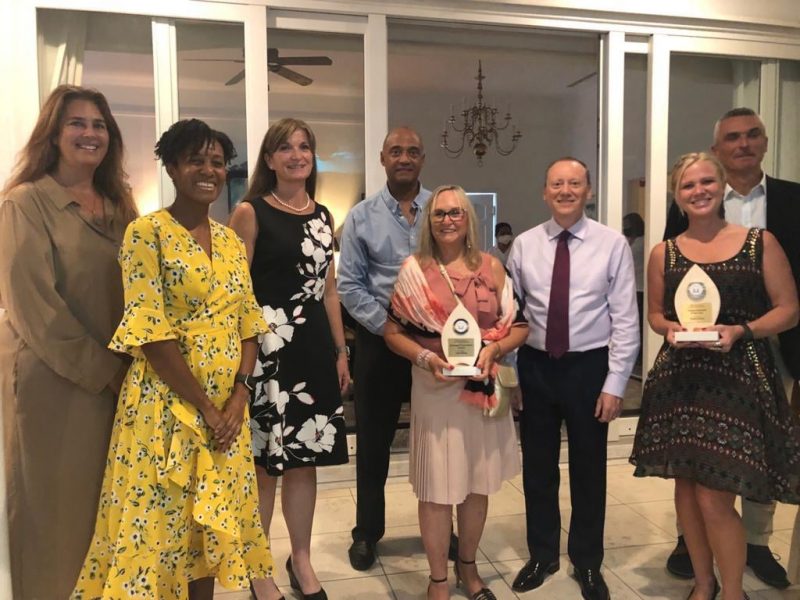 October 29, 2021
Press Release: The 2021 Recipients of the Governor's Conservation Awards
The 2021 Recipients of the Governor's Conservation Awards
28 October 2021 – It was a night of celebration as we recognized some of the individuals and companies who are doing outstanding work in the fields of historic preservation and environmental conservation across all three Cayman Islands.
The biennial Governor's Conservation Awards was hosted by His Excellency the Governor Mr. Martyn Roper on Tuesday October 26, as finalists and well wishers gathered to learn who would be the recipients of the various awards.
At the end of the night the following recipients were announced:
1. HERITAGE PRESERVATION AWARD. The finalists were Ms. Ally McRae (for her efforts to save the Clayton Nixon house which is now located by Mission House) and Mrs. Julia Hislop (for her restoration of Aston and Ruth Rutty home in Cayman Brac).
a. Recipient: Mrs. Julia Hislop
2. TOURISM INDUSTRY CONSERVATION AWARD.
a. Recipient: Cayman Kayaks for their sustainable practices and preservation of Bio-Bay and the mangrove wetlands that they visit.
3. Lois Blumenthal Youth Conservation Award. The finalists were Dinara Perara (for her mangrove conservation work) and Ms. Estefania McDermot (for her work with Plastic Free Cayman, Sail for Change Caribbean and Central Caribbean Marine Institute).
a. Recipient – Estefania McDermot
4. CONSERVATIONIST OF THE YEAR – The finalists were Mr. Bill La Monte (who has inspired, co-founded and participated in several youth conservation groups) and Ms. Tanja Laaser (for going above and beyond in her conservation work for the Sister Islands Rock Iguanas).
a. Recipient: Tanja Laaser
5. A certificate of recognition was also presented to DART in appreciation of their corporate efforts specifically in the conservation of Cayman's endemic plants through the West Indies plant nursery and for their achievement of LEED certification.
BACK TO NEWS
sign up for our newsletter