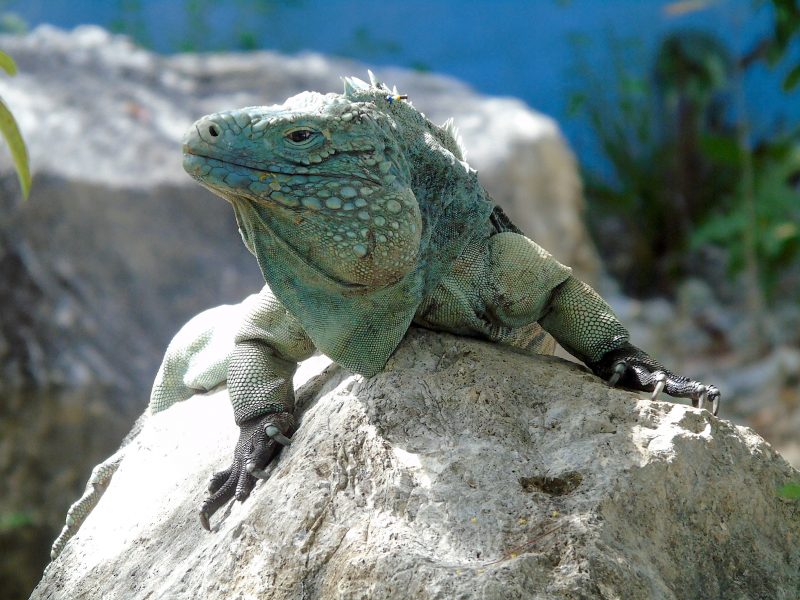 August 2, 2021
Press Release- Tipping Point: Plan Calls for Renewed Commitment to Conserve the Grand Cayman Blue Iguana
2nd August 2021 – Blue Iguana Conservation (BIC), is launching the new Strategic Species Action Plan (SSAP) 2021-2026, a document that outlines all necessary objectives to help conserve Grand Cayman's most iconic reptile species.
BIC Project manager Luke Harding explains, "Based on the expert evaluation of the best scientific knowledge available to date, this plan presents the current understanding of the challenges for future conservation efforts and the primary actions needed to work towards long term success".
The development of this five-year plan involved the input from on- and off-island project partners* whose representatives attended two workshops (in 2019 and 2021) and brought together thirty years of research and knowledge for the compilation of this plan. Despite this being an iconic species and renowned reptile conservation project, the global interest in Grand Cayman's blue iguanas does not reflect the awareness of their current status or conservation threats.
Support for the plan is offered by the Hon. Wayne Panton, Premier of the Cayman Islands: "I am delighted to see such thoughtful strategy behind the future conservation of the blue iguanas. Let us all see this plan as a platform to reaffirm our dedication to this iconic species that is so symbolic of Cayman".
To read the full press release click here. 
BACK TO NEWS
sign up for our newsletter