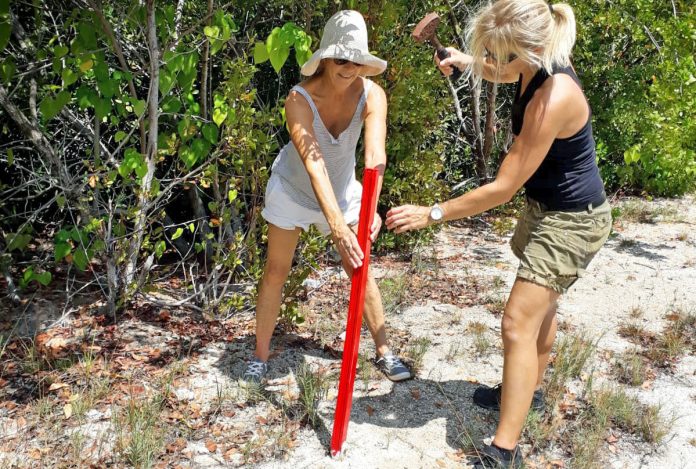 August 5, 2019
Red Stakes Mark Iguana Deaths on Little Cayman
Tanja Laaser says people in Little Cayman were surprised when more than two dozen red stakes marking the spots where rock iguanas had been killed on the roads there appeared in April.
"They were very shocked," Laaser said. "We got so much feedback from the community saying they were not aware it was so many."
And, she points out, it did not even represent a year's worth of fatalities.
Laaser, an intern with the Department of Environment, began keeping detailed counts of indigenous rock iguanas killed on Little Cayman roads in 2018. That year, there were 39. So far this year, she said, there have been 28. At that pace, she expects the 2019 total to be higher than last year.
BACK TO NEWS
sign up for our newsletter