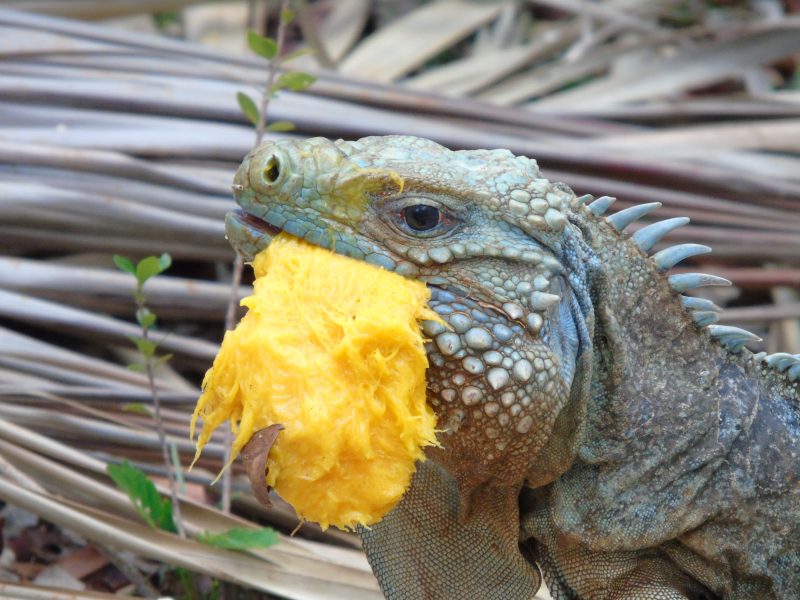 July 13, 2021
Press Release: Blue Iguana Gardens
Blue Iguana Conservation (BIC) is excited to announce their Blue Iguana Gardens initiative. Individuals, families, schools, local businesses and developers can sign up and identify areas within private land and gardens in order to grow and maintain supplemental food sources for the blue iguanas housed at the conservation breeding facility. Plants identified as food suitable for blue iguanas may already exist in your garden or on your land. In addition, participants are encouraged to grow native plants in their home gardens to benefit the endangered flora of Cayman and support other local wildlife, biodiversity as well as providing a food source/food collection location for our precious blues.
Operations Manager (BIC), Luke Harding said "Supporting the conservation of blue iguanas is not solely a task for BIC but a responsibility for everyone. The only way that we achieve long term sustainability is to work as a collective. This exciting initiative allows everyone to be involved and make a difference from local businesses, schools, landowners, right up to an individual with a balcony and a flowerpot. It's a community effort."
To view the full press release, click here. 
BACK TO NEWS
sign up for our newsletter