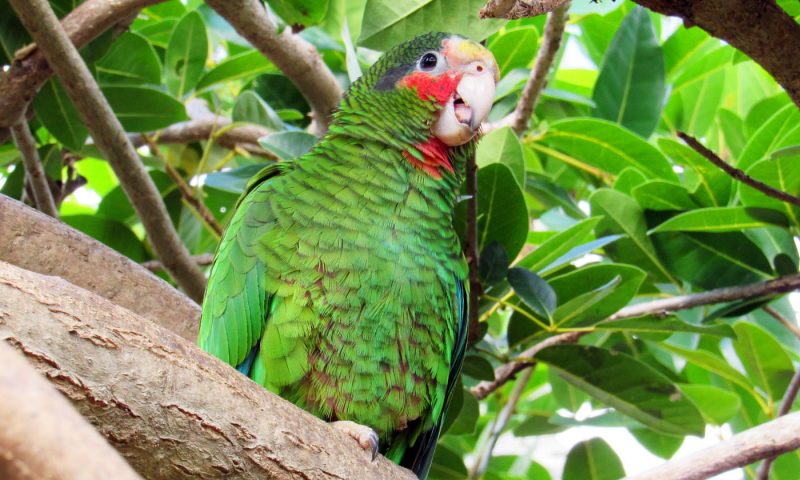 October 8, 2018
10 Reasons to Become a National Trust Member
Be an Environmental Hero
Help us protect over 5,000 acres of nature, like the Booby Pond Nature Reserve in Little Cayman, Central Mangrove Wetlands in Grand Cayman and Cayman Brac's Parrot Reserve.
Get Free / Discounted Rates
Enjoy 1 free entry per year to the Queen Elizabeth II Botanic Park and Pedro St James, discounted rates at Cayman Crystal Caves and Cayman Turtle Centre, 20% off Sunset Divers SCUBA training and discounted dining at Vivo and Bread and Chocolate.
Protect the Blue Iguanas
Since the National Trust was established 31 years ago, 1,000 Blue Iguanas have been released in the wild thanks to the Blue Iguana Recovery Programme. Don't you want to be part of something wonderful?
Preserve History and Traditions
Being a member of the National Trust makes you an ambassador of local heritage, from teaching silver thatch plaiting to maintaining historic wattle-and-daub structures.
Empower and Educate
Your support aids the Trust's efforts to educate the public through school visits, field trips, educational materials and more.
Make Your Voice Count
Have a say in the future of the Cayman Islands; let your opinions be heard and your vote matter at the Trust's annual general meeting.
Upgrade Your Status to VIP
Get priority booking and discounts on all Trust activities and excursions, including tours, cooking classes and kids' camps.
Make Use of the Clubhouse
Cash in on exclusive access to the newly renovated Clubhouse at the Dart Family Park for birthday parties, family reunions and more.
Elevate Your Knowledge
Learn more about the Cayman Islands' history, heritage and environment at the National Trust Research Library. View a significant array of publications that are no longer in circulation.
See the World with the National Trust
Gain free or discounted admission and other perks at National Trust properties around the world, particularly in the United Kingdom.
To become a member of the National Trust, click here.
BACK TO NEWS
sign up for our newsletter