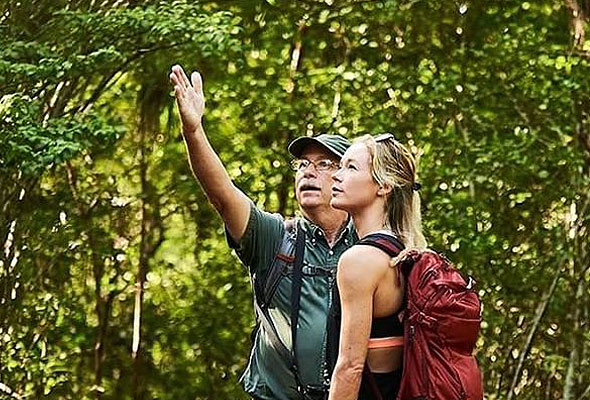 June 24, 2019
Cayman Islands Offers Diverse Activities on Land and Sea
While it attracts millions of visitors annually by land and sea, the Cayman Islands remain relatively little-known to many North American travelers.
The easygoing British Overseas Territory, actually an archipelago of three islands in the western Caribbean Sea, offers a distinctive mix of natural beauty and local charm, highlighted by Seven Mile Beach, one of the Caribbean's most picturesque and popular beaches. Surrounded by cliffs, Spotts Beach offers a peaceful reserve away from crowds. A barrier reef keeps Cayman waters calm year-round.
Other attractions include 65-acre Queen Elizabeth II Botanic Park and the National Trust's Mastic Trail, a two-mile footpath through unspoiled woodlands in North Side. George Town is a shopping and commercial center that also features the Cayman Islands National Museum.
Sister island Cayman Brac features a variety of inspiring caves and nature trails, including a mile-long nature trail adjacent to Cayman Brac's 281-acre Parrot Reserve. Cayman Brac is also home to small, charming homes restored in traditional maritime-inspired architectural styles.
In addition, Little Cayman offers exceptional fishing opportunities while exceptional fishing opportunities can also be found in Cayman Brac's South Hole Sound lagoon.
BACK TO NEWS
sign up for our newsletter