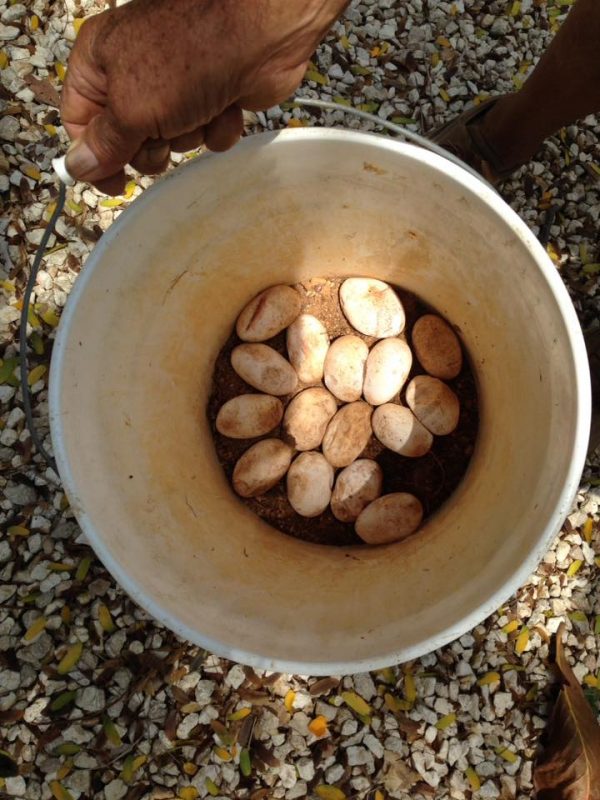 April 12, 2019
Large Blue Iguana Nest Brings Promise of Healthy Hatchlings
Grand Cayman has its first captive-bred,
Blue Iguana
nest of the year, and researchers are hopeful that the sheer number of eggs will mean a healthy batch of hatchlings this summer.
Breeding between female iguana Lady Pop and a male partner, HaGl, resulted in a clutch of 18 seemingly fertile eggs, discovered Wednesday. A 19th egg was found damaged and, therefore, deemed non-viable.
Researchers with the
Blue Iguana Recovery Programme
have since transported the eggs to an incubator where they will have a greater chance of survival.
"We paired the animals pretty early this year, around January, so the last four months they've been breeding and she's been producing eggs and she finally laid them," said operations manager Nick Ebanks.
If any of the hatchlings survive, they will mark the first successful breeding since 2015, Ebanks said.
BACK TO NEWS
sign up for our newsletter