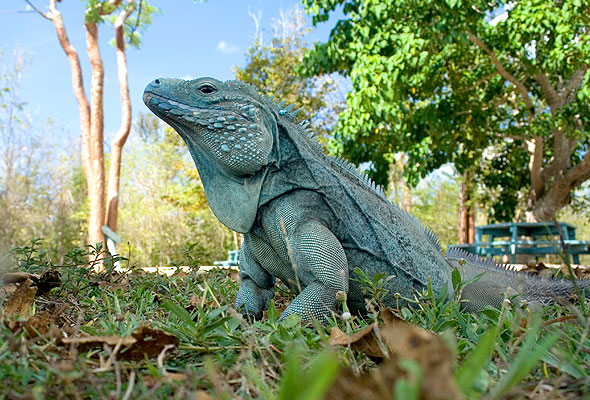 March 30, 2019
The Caymans are More Than Tax Breaks with Wildlife, History and Rum
Prince Charles and the Duchess of Cornwall's whirlwind Caribbean tour this month showed off top holiday spots in St Lucia, Barbados, St Vincent and the Grenadines, St Kitts and Nevis, and Cuba.
But their final stop was perhaps not so familiar: the Cayman Islands.
This tiny British Overseas Territory, most notable as a tax haven, has not traditionally been high on our list of Caribbean getaways – but it's definitely time to think again. Here is everything you need to know about the three principal islands: Grand Cayman, Cayman Brac and Little Cayman.
Grand Cayman
Most holidaymakers head to the 22-mile-long, eight-mile-wide island capital and check in to one of the plush resorts on Seven Mile Beach. The long, thin strip of pristine white sand is the place to take in marvellous sunsets and it buzzes with cocktail bars, seafood restaurants and jerk chicken joints. But there's plenty to explore beyond the beach – starting with the island's coloured iguanas.
Grand Cayman is home to critically endangered species of native Blue Iguanas, which now thrive at a conservation centre in the Botanic Gardens. In the 1980s, there were only two dozen left but, thanks to conservationists, a thousand of these fascinating reptiles now roam in the wild and 120 are at the gardens, where you can walk among them on an iguana safari.
BACK TO NEWS
sign up for our newsletter