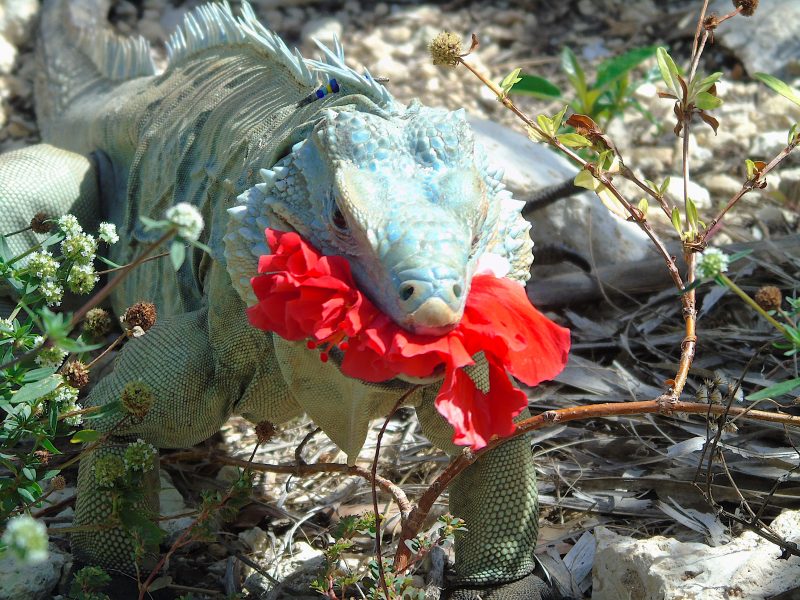 July 9, 2021
Blue Iguana Gardens
Blue Iguana Gardens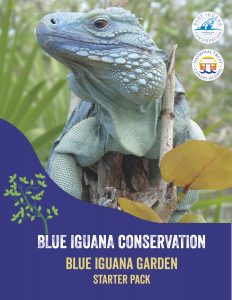 What are Blue Iguana Gardens?
Blue iguanas are Grand Cayman's most endangered species.  Being large, herbivorous reptiles, they mainly feed upon natural vegetation within their shrubland forest habitat on the East End of the island.
As Grand Cayman aspires to increase the population of Caymanian residents, much of the blue iguana habitat is now being depleted to make way for housing and agricultural land, which means that it is harder to find available space and food sources for blue iguanas.
Blue Iguana Conservation, run by The National Trust for the Cayman Islands, is a project that strives to protect and conserve these charismatic animals by monitoring protected blue iguana areas and maintaining a conservation breeding facility in North Side, which is open to the public.
The Blue Iguana Gardens initiative is aimed to engage the Caymanian community in identifying areas within private yards and gardens in order to grow and maintain supplemental food sources for the blue iguanas housed at the conservation breeding facility.  By empowering the general public to become involved in growing food plants, the pressure on wild food collection sites will be eased and Cayman will become better engaged with this incredible species that is not found anywhere else in the world!
Blue Iguana Gardens Resources
Sign Up
For more information or to sign up click this link  
Blue Iguana Gardens Plant List
To view Blue Iguana Garden Plant List, click here
Blue Iguana Gardens Pack 
To view Blue Iguana Garden Pack (low resolution) please click here. For high-resolution version please email bic@nationaltrust.org.ky
BACK TO NEWS
sign up for our newsletter