January 21, 2019
National Trust's Hatitude, This Weekend, Supports Cayman's Wild Environments
This Sunday, January 27, the National Trust will host its sixth annual Hatitude brunch gala at Grand Old House in support of protecting and preserving Cayman's wild environments and the flora and fauna that live within.
Each year, the Trust themes its family-friendly brunch to bring awareness to Cayman's unique and delicate natural environment; this year's theme is 'Birds of a Feather'.
"Hatitude is one of the Trust's largest fundraising events, with proceeds directly supporting the Trust's efforts to protect Cayman's native plants and animals and the natural areas on which they depend," said Nasaria Budal, Marketing Manager at the National Trust. "These environmental sites include the Mastic Reserve, Central Mangrove Wetlands, the Salina Reserve, Colliers Wilderness Reserve, the Brac Parrott Reserve, the Governor Gore Bird Sanctuary, the Booby Pond in Little Cayman and our iconic Blue Iguana."
Hatitude guests are encouraged to be inspired by all wild birds – from the verdant Cayman Parrot to the elegant Great Blue Heron to the spirited Rooster – and to consider bird habitats and nests, incorporating creativity in the way of twigs, leaves, cages and the like. If using feathers, the National Trust asks guests to use only sustainably-sourced feathers or reuse feathers from old Carnival or Halloween costumes.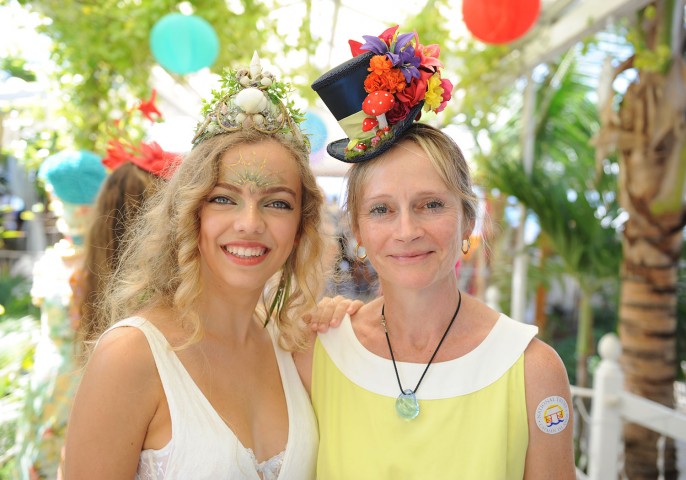 The full brunch menu, prepared by Grand Old House, will be complemented by a Chilean sparkling wine thanks to sponsor Jacques Scott. In addition, event-goers will be treated to a rum tasting shack and cigar lounge by Tortuga Rum Club, which is a new feature to the event. A dedicated kids' craft corner is being sponsored by Tweenage Dreams. Other event highlights include entertainment by Hi-Tide; face painting for adults and children by Paradise Pixies; a fun photo booth by Party Booth Cayman; a Most Hatitude competition for the best men's, women's and children's hat; and a staycation package raffle.
The event is further supported by The Poppet Studio, The Flower Dell, The Garden Club of Grand Cayman, Better Angle Photography, Fast Signs and videographer Rhian Campbell.
Tickets for the National Trust's Hatitude are CI$135 for adults, CI$75 for teens (13 to 17 years old) and CI$45 for children (5 to 12 years old) and should be purchased by Thursday, January 24. There will be no ticket sales at the event. To reserve a ticket or table, contact marketing@nationaltrust.org.ky.
BACK TO NEWS
sign up for our newsletter